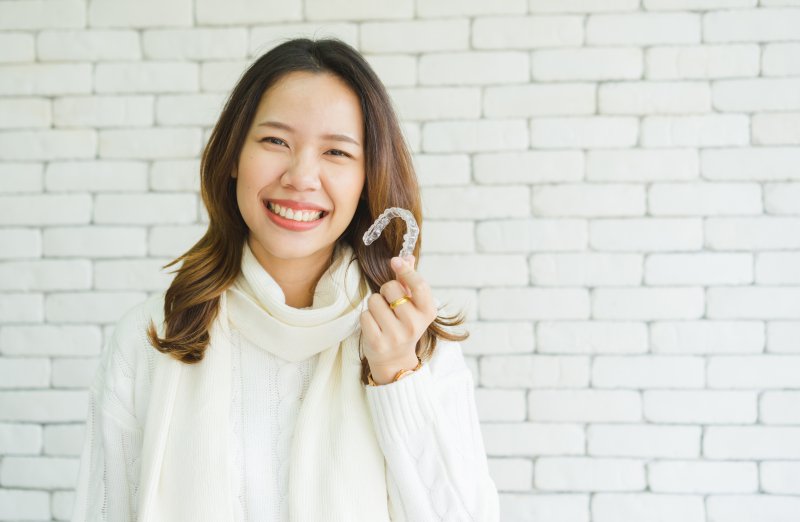 In 1997, Invisalign took the market by storm by offering patients a way to straighten their pearly whites discreetly and without the need for bulky wires and brackets. Since then, they have helped millions of patients worldwide achieve the beautiful smiles they've always wanted. Though Invisalign treatment typically consists of several sets of aligners for both your upper and lower teeth, what if you only need to straighten your top ones? If you're considering this, read on to learn whether you can use clear aligners to straighten just your top teeth.
What Is Single Arch Invisalign Treatment?
Single arch Invisalign treatment concentrates its efforts solely on either the upper or lower teeth as opposed to both. Generally, orthodontists only recommend this treatment if they found one of the following issues after conducting a thorough dental exam:
One or several teeth that have become misaligned
A relapse after past orthodontic treatment
Small spaces or gaps between teeth
Somewhat crooked front teeth
The Risks of Single Arch Treatment
If you're considering asking your orthodontist about single arch treatment, it's important to be aware of the possible risks. When you're only considering correcting one arch of your teeth, it can have serious consequences such as putting you at a higher risk of bite issues, excessive tooth wear, temporomandibular joint (TMJ) problems, and trouble chewing. For this reason, it's generally recommended to treat both arches at once.
How To Find Out if Single Arch Treatment Is Right for You
If you're considering single arch treatment, make sure to speak with your orthodontist. It isn't the right choice for everyone, so setting up a consultation with them will give them the opportunity to examine your bite and determine if your orthodontic can be addressed with single arch aligner treatment. Your orthodontist will then share their recommendations based on their findings. Depending on how you decide to proceed, they will then get to work on crafting your treatment plan. This appointment will also allow you to ask any questions you have about treatment.
If just the top arch of your smile is out of line, ask your orthodontist if Invisalign treatment is the right option for you. Before you know it, your pearly whites will be straighter and more beautiful than ever before!
About the Practice
The compassionate team of skilled oral health professionals at Hampton Roads Center for Cosmetic Dentistry goes out of their way to ensure that patients feel comfortable throughout treatment. If one or both arches of your smile are misaligned, they offer Invisalign treatment to correct this issue and give you the beautiful beam that you've always dreamed of. For more information on Invisalign or to schedule an appointment with Dr. Carol F. Morgan and her team at Hampton Roads Center for Cosmetic Dentistry, visit their website or call their office at (757) 412-1400.