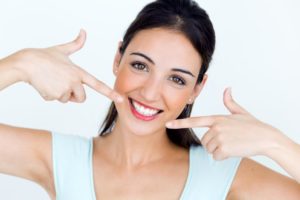 Whether you got in-office or at-home teeth whitening in Virginia Beach, you've put a lot of work into your gorgeous smile. You want it to stay beautiful, so you're probably wondering how you can keep your pearly whites white after treatment. Read more below to learn 4 steps to maintain your newly white smile.
Practice Good Oral Hygiene
Brushing your teeth is the best way to maintain your newly brightened smile. Be sure to brush first thing in the morning and last thing before bed. Using a whitening toothpaste can give you a little touch-up and remove surface stains caused by any food or drink you may have consumed throughout the day.
Avoid Staining Foods and Beverages
If you really want to make your white smile last, you'll want to cut back on foods and drinks that cause stains, such as:
Coffee
Soda
Tea
Wine
Berries
Tomato sauce
Curry
If you're going to still drink any of the beverages listed above, try and sip them through a straw. That way the drink will bypass your teeth and cause minimal discoloration.
Eliminate Tobacco
We already know that smoking increases your risk for cancers of the mouth, throat, and lungs. Did you know it can also stain your teeth and even your tongue? To keep your grin nice and bright, put down the cigarettes and chewing tobacco. If you need help quitting, talk to your dentist or primary care physician. They can provide you with resources to help you kick the habit.
See Your Dentist Regularly
Visit your dentist every six months for a checkup. In addition to giving you a professional cleaning, your dentist can see whether you need a touch-up on your whitening treatment, and set aside some time for that. Depending on how potent your original treatment was, you might need a touch-up in six months or a year or two. The best way to find out is to consult your dentist.
Once you've gotten your smile brightened, you want it to stay that way. Follow these steps and you should be good to go!
About the Author
Dr. Carol Morgan is a cosmetic dentist in Virginia Beach who graduated magna cum laude in 1995 from the Medical College of Virginia School of Dentistry. The following year, she received her certificate in Advanced General Dentistry and has been practicing in the Hampton Roads area ever since. She is a member of the American Academy of Cosmetic Dentistry, and she provides both in-office and take-home whitening treatment options. If you are interested in brightening your grin, contact Dr. Morgan on her website or by phone at (757) 412-1400.