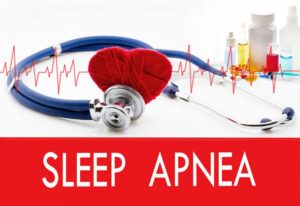 Obstructive sleep apnea, sometimes called OSA, is an extremely common sleep disorder. It can make everyday life a drag, causing fatigue, loss of concentration, and mood swings. Unfortunately, the risks go even further. OSA can have devastating long-term consequences for your metabolic health. If you suffer from this condition, getting sleep apnea therapy in Virginia Beach could dramatically improve the way your metabolism functions.
Sleep Apnea's Effect on Your Metabolism
A recent study examined 31 obese sleep apnea patients and examines what happened to them when they stopped using their CPAP machines. (A CPAP is a device that gently pushes air through its user's mouth at night, preventing the airway obstruction that causes OSA patients to temporarily stop breathing at night.)
The results of the study were startling. The subjects experienced a significant increase in all of the following:
This stress hormone can promote overeating and contribute to weight gain.
Blood sugar. An increase in blood sugar can be particularly dangerous for anyone who suffers from diabetes.
Insulin is the hormone that helps to control blood sugar levels. Too much of it can lead to dangerously low blood glucose levels.
Fatty acids in the blood. Too much fat in the blood leads to an inflammatory response.
Blood pressure. High blood pressure can cause other cardiovascular problems.
Because the study was so small and focused only on obese people, it is clear that further research is needed into exactly how untreated sleep apnea affects metabolic health. However, the study also provides a sobering reminding of just how serious OSA is.
How Sleep Apnea Therapy Can Help
In the abovementioned study, you may have noticed that the patients only experienced negative effects when they stopped using their CPAP machines. CPAP is an effective way to treat OSA, but it is not the only way. Many people can receive the same positive results when they begin use a custom-made oral appliance designed by their dentist in Virginia Beach. These appliances gently move the jaw forward, making it possible for air to flow freely while a patient is sleeping.
If you take the steps to manage your sleep apnea, you may experience the following benefits:
An easier time controlling diabetes. Getting enough high-quality rest promotes healthy blood sugar levels.
Less stress. With reduced cortisol levels, you may have better moods and have the energy and optimism to stick to a healthy lifestyle. You may also make healthier food choices.
Other health benefits. Getting high-quality rest may help control fatty acid levels in the blood, reduce the risk of cardiovascular disease, and lead to a host of other beneficial results.
Do you have OSA? If you do, please take steps to get it treated so you can enjoy the metabolic and overall health benefits that come with getting enough high-quality rest.
About the Dentist
Your dentist in Virginia Beach, Dr. Carol Morgan, enjoys helping enhance her patients' quality of life via sleep apnea therapy. She is a highly qualified dental care provider and is a member of several professional organizations. If you would like to speak to her about a getting treatment for your OSA, please contact our office at 757-412-1400.