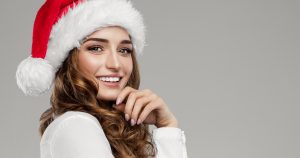 Invisalign in Virginia Beach is a smart investment in your oral health and your self-esteem. Clear aligners are worn over your teeth to gradually reposition them. You'll enjoy a nearly invisible orthodontic treatment to help you achieve the healthy, straight smile you deserve. As your schedule gets busier over the next few weeks, you don't want there to be any complications along the way. Here are 5 tips to follow to manage the holidays with Invisalign.
1. Don't forget to wear your aligners.
Your aligners are removable, which is great because you can take them out for special occasions, like family dinners. Although this is an excellent feature, it's easy to forget to put your aligners back into your mouth. It's important you continue to wear your aligners for 20 to 22 hours per day to ensure there aren't any interferences or discomfort while reaching your goals.
2. Carry your storage case with you.
As you gather with friends and loved ones to share tasty meals, you might leave your aligners on your plate, napkin, or lunch tray while you're eating. It's best to break the habit to avoid accidentally throwing your aligners in the trash. Carry your storage case with you for a safe, clean place to store your aligners when they aren't in your mouth.
3. Maintain your oral hygiene.
Your schedule might be a bit busier than usual, but it's important to maintain your oral hygiene routine. You should brush and floss your teeth in the morning and at night, as well as after every meal. You'll ensure harmful bacteria and food particles aren't trapped between your aligners and your enamel to prevent cavities and gum disease.
4. Only drink water while wearing your aligners.
Since your aligners are removable, you won't need to worry about any dietary restrictions. Unfortunately, it can feel like a hassle removing them every time you want to take a sip of a refreshing beverage. Although it might not seem concerning, eating or drinking anything except water while wearing them can cause unnecessary damage. It's always best to remove your aligners, even if you're only taking a sip.
5. Change your aligners on time.
During the hecticness of the seasons, the days can fly by. Before you know it, it's time to change your aligners; however, it's easy to forget when you're focused on other matters, like shopping for the perfect gifts. Set a reminder on your phone, so you switch to the next aligner in your series on time.
Invisalign is a great investment. Don't let anything slow your progress to straight teeth. Commit to your treatment during the holidays to ensure nothing stands in your way of a beautiful smile.
About Dr. Carol Morgan
Dr. Morgan earned her dental degree from the Medical College of Virginia School of Dentistry. She has also received her certificate in Advanced General Dentistry. Dr. Morgan can help you achieve a beautiful, straight smile with Invisalign. Contact our office today to schedule your consultation for clear aligners.