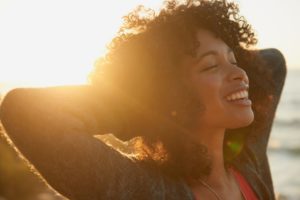 When you think about cosmetic dentistry, you probably envision rich and famous people spending excessive amounts of money on dental treatments to make their already perfect smiles even more beautiful. While that may have been true decades ago, it's not necessarily the case anymore. Thanks to advancements in dental technology, cosmetic dentistry has become more accessible than ever before. In addition, these services benefit more than just the aesthetics of your smile. Keep reading as a cosmetic dentist in Virginia Beach reveals how these treatments can improve your health as well.
The Health Benefits of Cosmetic Dentistry
Besides simply making your smile more attractive, here are some of the ways that cosmetic dentistry can improve your health:
Repair Weak Teeth
Many cosmetic dental procedures are designed to also restore cracked, chipped, or otherwise broken teeth back to their full structure. These treatments can prevent further damage to the tooth and save it from needing to be extracted.
Decrease Your Risk of Cavities
Crooked, crowded, or gapped teeth are more than just an eyesore; they can be harder to clean, resulting in an increased chance of developing oral health issues like gum disease and tooth decay. Properly aligning these teeth makes them much easier to effectively brush and floss.
Boost Your Confidence
The main reason people elect to undergo cosmetic dentistry is to increase their self-confidence. Studies have shown that people who are proud of their smiles are happier and more likely to succeed in the professional world.
Improve Your Overall Health
The health of your mouth and body are intertwined. Oral health problems like cavities and gum disease can lead to medical conditions like heart disease and diabetes. Straight, beautiful teeth might even help you lead a healthier, longer life!
With all these benefits, it's no wonder more and more patients turn to cosmetic dentistry every year. Fortunately, most dentists offer a variety of cosmetic services to help your smile.
Some of the Cosmetic Services Your Dentist Offers
Here are just a few of the cosmetic treatments your dentist may recommend:
Porcelain Veneers
One of the most versatile cosmetic treatments, porcelain veneers in Virginia Beach are super-thin ceramic shells that are bonded to the front surfaces of your teeth. They can address multiple imperfections at once, like gaps, chips, cracks, or stains.
Invisalign
Instead of noticeable metal braces, many adults use Invisalign to straighten their teeth. Using clear plastic aligners, you can achieve an aligned smile quite discreetly.
Teeth Whitening
Whether you choose to brighten your smile with a quick in-office treatment or with take-home trays, professional teeth whitening delivers results you can be proud of.
No matter which treatment you use to beautify your smile, you'll reap more than just aesthetic benefits. Talk to your dentist today about which cosmetic services would be best for your appearance and oral health.
About the Author
Dr. Carol Morgan is a general and cosmetic dentist in Virginia Beach who holds memberships in many professional organizations, including the American Academy of Cosmetic Dentistry and the International Association of Orthodontics. She is also a Fellow of the Las Vegas Institute for Advanced Dental Studies, which trains dentists in neuromuscular and cosmetic dentistry. Her practice offers all the services described above and more to give you a healthier and prettier smile. To learn more about which treatment would best fit your unique smile, contact Dr. Morgan at 757-412-1400.