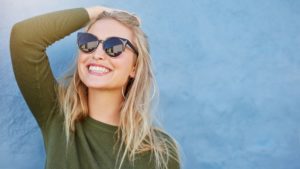 Everyone wants straight teeth, but no one wants to go through the annoying experience of wearing uncomfortable metal braces. Fortunately, modern dentistry has come a long way, and there are now other options. Two of them include porcelain veneers and Invisalign in Virginia Beach. Are either of these choices right for your smile? How can you decide between them? Read on to learn more about them to help you make the best selection for your grin.
What Is Invisalign?
With this set of clear plastic aligners, you can straighten your whole smile without the hindrance of metal brackets and wires. You'll simply have to wear these trays for about 22 hours a day. During that time, the aligners will exert a gentle force on your teeth that will shift them into the desired straight position. Every couple of weeks, you'll switch to a new pair of aligners. Each set focuses on aligning a tiny part of your grin. Patients typically achieve a beautifully straight smile after about a year of treatment.
Is Invisalign Right for You?
The great thing about Invisalign, besides its discreetness, is its versatility. It can be used to fix a variety of problems you may have with your smile, such as:
Overbite
Underbite
Overcrowded teeth
Gapped teeth
Crossbite
However, if your misalignment issues are severe, your best option may be traditional braces. As every case is different, it's best to talk to your cosmetic dentist in Virginia Beach about which treatment is right for you.
The other quality that all Invisalign candidates have is determination. You must be dedicated to wearing your aligners for the majority of the day, only taking them out to eat, drink, and brush and floss your teeth. If you're not willing to put in the effort to straightening your smile, Invisalign may not be right for you.
What Are Porcelain Veneers?
Made of ultra-thin dental porcelain, veneers are shells that lay flush against your teeth to instantly correct imperfections, including:
Stubborn stains or discoloration
Cracked, chipped, or broken teeth
Gapped or slightly misaligned teeth
Stubby, pointy, or otherwise oddly shaped teeth
To make room for the veneers, your dentist will remove a trace amount of enamel from the affected teeth. Then he or she will take impressions so that your new smile looks beautiful, yet also yours and yours alone.
Are You a Good Candidate for Porcelain Veneers?
If you're wondering whether veneers would benefit you, the answer is most likely yes. Since they can be used to fix a variety of flaws, chances are they could help your smile shine a little brighter. The only prerequisite is that your teeth and gums are in good health. If you have decay or gum disease, don't worry. Your dentist will devise a treatment plan, and then work with you to get your problems taken care of before your veneers are placed.
Invisalign and porcelain veneers are both excellent options for fixing misaligned teeth. If you still can't decide, talk to your dentist about which option would be better for you.
About the Author
Dr. Carol Morgan graduated magna cum laude from the Medical College of Virginia School of Dentistry in 1995, and has been practicing in the Hampton Roads area ever since. She is a certified Invisalign provider, and a member of several organizations, including the American Academy of Cosmetic Dentistry and the International Association of Orthodontics. If you're interested in a straighter smile, contact Dr. Morgan on her website or by phone at (757)-412-1400.