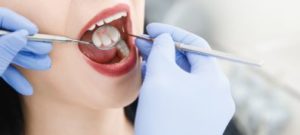 In some cases, health screenings for various diseases are invasive or time-consuming. But that's not the case with an oral cancer screening! This disease has been on the rise in recent years, even in people who don't have a history of tobacco use. But the good news is that screenings take just minutes and are incredibly convenient. In fact, all you have to do is schedule a checkup with a dentist in Virginia Beach. Keep reading to find out more about oral cancer awareness and how regular dental care can actually save your life!
What Are the Risk Factors For Oral Cancer?
Oral cancer is being detected in some people that have no risk factors at all. But it's detected more commonly in people with one of the following:
A history of smoking or using chewing tobacco
Heavy drinking
HPV
Age
A weakened immune system
Also, having had many sunburns or failing to wear SPF lip protection increases your risk of a type of skin cancer called melanoma, which is commonly found on the border of the lips.
Why Are Screenings Important and What Are They Like?
Many people are aware of the importance of getting screened for colon or breast cancer but don't know that it's equally important to be screened for oral cancer. Fortunately, these screenings are not only conveniently done at your dental checkups, but they're also simple and non-invasive.
First, a dentist and hygienist will visually examine your lips, cheeks, throat, palate, and under your tongue. They may also ask if you've noticed any of the following symptoms at home:
A lump or bump that recently developed.
A persistent sore throat.
Always feeling like something is stuck in your throat.
Any sores or lesions that haven't healed on their own within two weeks.
Trouble chewing or swallowing.
However, remember not to panic if you notice any of these signs, as there are many harmless conditions such as canker sores that look the same. Just call to schedule a visit so that the issue can either be diagnosed as something benign or referred to a specialist for further evaluation.
As with all cancers, early detection is one of the best ways to improve the prognosis. In fact, the survival rate is 85-90% when oral cancer is found early. And, since these life-saving screenings are done at your checkups, it couldn't be easier!
About the Author
Dr. Carol Morgan is a family dentist in Virginia Beach who graduated Magna Cum Laude from the Medical College of Virginia School of Dentistry. With over 20 years of experience, she knows that oral cancer screenings save lives and always thoroughly examines each patient at every checkup. If you have any questions about oral cancer or would like to schedule a checkup, she can be reached through her website.