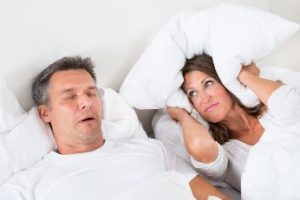 Did you know that an estimated 18 million Americans have sleep apnea? Not only that, but around 80% of moderate to severe cases haven't been diagnosed yet. Unfortunately, there are serious long-term health consequences to this condition, but with awareness efforts, more and more people are learning about the importance of diagnosis and treatment.
In fact, sleep apnea therapy in Virginia Beach has helped many patients get back their quality of life by helping them get a good night's sleep. Not to mention that this therapy can reduce the risk for many diseases that are linked with sleep apnea. Keep reading to learn more!
How Does Sleep Apnea Affect You?
Sleep apnea, defined as frequent breathing interruptions while sleeping that last at least 10 seconds, can have a huge impact on the overall quality of life. Everyone knows how it feels to operate on less-than-enough sleep. Considering that people with sleep apnea experience poor sleep every night, it's no wonder that it's so harmful – and the research has backed that up.
Having done many studies in recent years, researchers and medical doctors have found that a person's quality of sleep greatly affects their health. In fact, every major organ and function in the body depends on getting enough restful sleep.
More specifically, here are some of the potential long-term risks of sleep apnea:
Heart attacks or heart failure
Stroke
Diabetes
High blood pressure
Irregular heartbeats
Can worsen ADHD
Depression
Headaches
Unfortunately, the potential consequences of sleep apnea don't stop there. People with this condition are also more likely to be involved in driving accidents and may struggle with functioning well at work or school.
The good news is that there are great sleep apnea therapies that can make a big difference!
How Can A Dentist Help You?
One of the most common treatments that medical doctors prescribe for someone with sleep apnea is a CPAP machine. Unfortunately, many patients find them too cumbersome or uncomfortable to wear. It goes without saying that if you can't wear something, you won't get much benefit out of it!
Thankfully, it's easy to get a sleep apnea assessment from a dentist in Virginia Beach who can provide a simple, comfortable alternative to a CPAP machine.
By wearing a custom-made oral appliance while sleeping, you can shift your jaw into a better position for nighttime breathing and get effective relief from this condition.
When it comes to treating any type medical condition, it's nice to have choices. And with sleep apnea, you do!
About the Author
Dr. Carol Morgan is a general, restorative and cosmetic dentist who has seen firsthand how effective an oral appliance can be for her patients with sleep apnea. She loves hearing about the benefits this treatment has had on their overall health and quality of life. If you have any questions, you can contact her via her website or at (757) 412-1400.